When you're in PR, you're expected to do everything harder, better, faster and stronger. Here's a few tips for keeping the good times rollin':
Track your time in real time: If you're like me (or any other PR pro), you're a slave to your to-do list. But what about those times when, at the end of the day, it looks like you've accomplished practically nothing? Kinda sucks, doesn't it? Try keeping a word doc or email where you log your time after each completed task or project. You'll have a visual of where exactly all your time is being spent and it will save you loads of time when you're doing your billing at the end of the week. In fact, my billing only takes my 30 minutes or less. And that's not an exaggeration.
Multitasking is the devil! From my personal experience and that of friends and colleagues, multitasking is the cause of all mistakes: misreading an e-mail, misspelling a word, etc. Instead, break your day into "chunks." I usually break my day into 15 minute increments and anticipate how long I think a project is going to take me to complete. Although you can never really plan your day from start to finish in PR, at least you'll have a gauge of your day overall.
Don't sweat the small stuff: One of my biggest bad habits is procrastinating on the little things that will take next to no-time, but put off for exactly that reason. Again, think in "chunks:" group all of those little one-off to-dos together and bang them out one after another. You'll have a lot of items to cross off your to-do list when you're done.
Turn email and IM off when you're on deadline: This avoids random one-off requests and questions. If it's urgent, people will call you.
Crank it up! I'm rarely without headphones when I'm in my cubicle. Whatever music genres or artists get you in the zone, listen to it – I  even have different artists and playlists for different projects. And since I borrowed the lyric, here's a special treat from Daft Punk and "Daft Hands" (watch it all the way through, it's really cool when the speed picks up):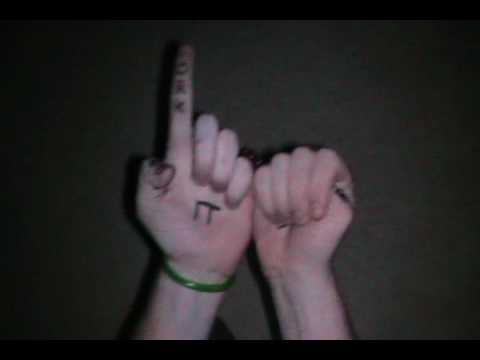 A few other resources and articles to check out:
What tips and tricks keep you productive at work?